Hangtown's Newsstand Since 1856
There are so many amazing things to discover here! From unique gifts and souvenirs to collectibles and art supplies, there's something for everyone. Come explore and see what catches your eye!
Our location in downtown Placerville is easy to find, as we are located adjacent to the Bell Tower. There is also plenty of convenient parking available, with 2 hours of free parking available for our customers.
We are excited to announce that our store is now a Hallmark Gold Crown location! We are proud to offer an even wider selection of products and services, including cards, collectibles, and items from Hallmark's artist collection. Stop by and check it out!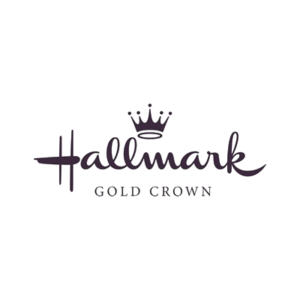 Our store carries a wide variety of collectible cards featuring popular franchises like Star Wars, Disney, and Peanuts, as well as many other items from Hallmark's amazing artist collection. Come check out our selection today!
Come check out our newly updated selection of art supplies! We have a wide variety of materials for artists of all levels, from beginners to professionals. Stop by and see what's new!
Looking for high-quality gift wrap for your special occasions? Look no further than Hallmark! Our gift wrap selection includes a wide variety of styles and patterns to choose from, all made with premium materials to ensure your gifts look their best. Stop by and see us today!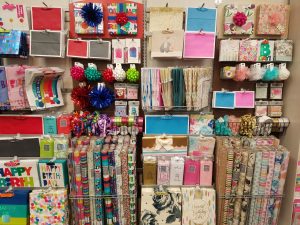 We are your one-stop shop for all things Hangtown – from local souvenirs and keepsakes to unique gifts and collectibles. Come browse our selection and take a piece of Hangtown home with you!